Printing & Packaging Machinery
MRS80 Mechanical Roll Stand
MRS80 Mechanical Roll Stand
MRS80 mechanical roll stand is capable of scrolling paper with maximum scroll size. For example, the bread breadth is 1.6 m × 1.3 m(diameter) and with minimum scroll of 0.8 m. The paper scroll is clamped, ascended, descended, moved left or right by electrical pressure. This mechanical roll stand is capable of holding 2 rolls of paper at one time. It conducts roll reloading without machine stop. Besides, the base tension can be adjusted pneumatically.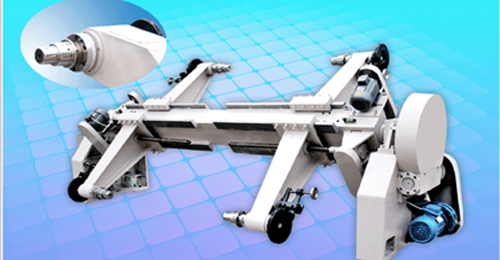 SF260 Single Facer
Single facer, also known as single corrugating machine, consists of B and C moulds. It can be utilized according to clients' needs. It features vacuum sucking. This single facer is made of high-grade steel alloy, medium frequency quenching, gears thoroughly quenched, coated with hardened chromium. And the surface is processed by milling with 280 mm diameter. The upper ridge roller and pressure roller are controlled through compressed air system whose pressure is adjustable. Paste roller surface has netted lines and is coated with hardened chromium, which keeps the rollers rotating after the single facer stops. Pressure roller carries out surface abrasive machining under pneumatic control.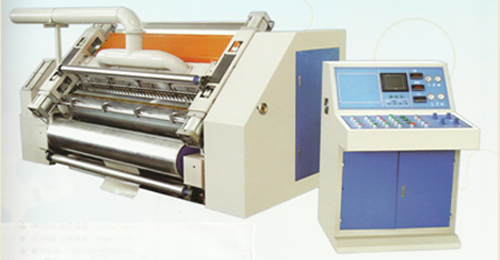 Lantytk® Corp is specialized in providing various printing and packaging machines. The machines or production line we provide include corrugating machinery, mechanical roll stand, and single facer and corrugated production line. These machines are widely used in printing and packaging industries. For detailed information about our corrugating machinery or production line, please visit our website and contact us directly.
Related Products
Roll Paper Sheet CutterThis CK series roll paper sheet cutter (paper roll to sheet cutter) is a kind of high speed paper process machine that is very popular in the paper making market.
Our CK series paper cutting machine adopts the advanced Germany and U.K technique. The machine can reach to a cutting speed as high as 350 sheets/min or 350 m/min, and ...
Plate Exposure MachineThis plate exposure machine (automatic printing frame) uses 2mm cold rolling steel plate as main material. It is cord fabric full closed, features in stiff and smooth.
1. Computer program-controlled
2. Secondary pumping ...